The Conservation Project for Thai Arts and Culture 2018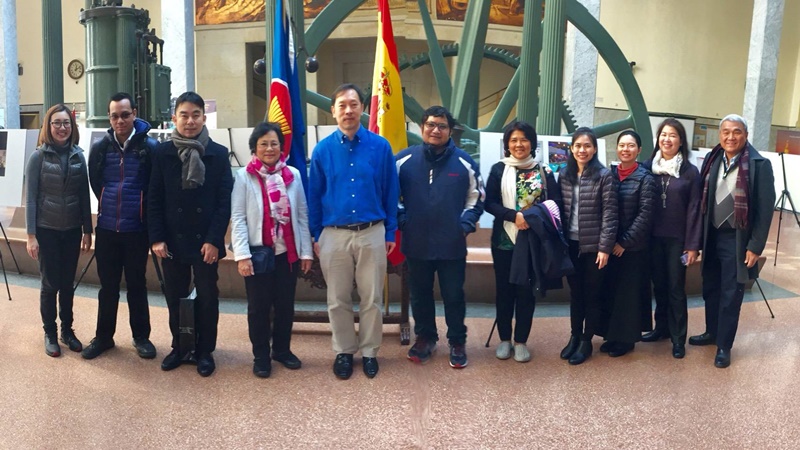 The ASEAN Committee in Madrid together with The Royal Thai Embassy in Madrid, The Spanish Service for the Internationalisation of Education (SEPIE), Ministry of Education, Culture and Sport of Spain co-organized the 1st ASEAN University Fair 2018 in Madrid at the Escuela Technica Superior de Ingenieros Industriales, Universidad Politecnica de Madrid during 6 – 7 March 2018 with an aim to promote closer tie between people of Spain and ASEAN member countries through educational cooperation.
On this occasion, Ms. Rathaporn Amatawanich; Deputy Director for Administration, along with Ms. Chotima Vesaracharnont who is one of the executive committees of The Institute of International Studies, Ramkhamhaeng University (IIS-RU) attended this event. The purpose of add attending such educational fair is to establish collaboration in research, scholars and student exchanges at the faculty level with other higher education institutions in Spain.